Sales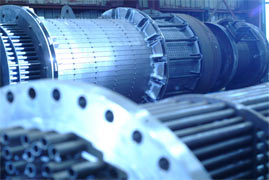 The decision to purchase a heat exchanger is usually a complex one and Southern Heat Exchanger's trained sales engineers and estimators are available to help you make that decision easier by providing relevant information for you to evaluate.
Modern computer-based rating, estimating and drafting systems allow turnaround capability to meet even the tightest of time schedules.
Throughout the Southern Heat Exchanger organization, it is this singular dedication to our customers and the shell and tube product line that makes Southern Heat Exchanger stand out as a reliable source of quality heat exchangers.
Membership in HTRI (Heat Transfer Research Inc.) and TEMA (Tubular Exchangers Manufacturers Association) give Southern Heat Exchanger instant access to the latest in thermal and mechanical technology relating to shell and tube exchangers.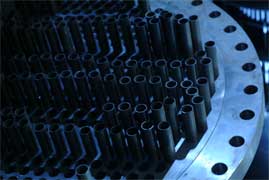 Estimates are prepared with emphasis on proposing the lowest-priced design that will satisfy all requirements. To do this, extensive mechanical design engineering is required before an estimate is prepared.
The result is a proposal that meets all specifications, thermally accurate, and presented on the day requested by the customer.